5K Color Tour
~Fighting



C



ancer one color at a time~
Date: April 27th, 2019
Time: 9:30AM Fun Run/Walk begins
Sign-in for those pre-registered and sign-up
for last minute runners/walkers will begin at 8:30AM
Cost: $30 for 18 & over/$25 for under 18 with early registration
(by 3/29/19 and receive a free T-Shirt)
$35 for 18 & over/$30 for under 18 on the day of the event
(after 3/29/19 first come, first serve for free T-Shirt)
Where: Fun Run/Walk begins and ends at the Downtown Gaylord Pavilion. The course will be the same as the Alpenfest 5K.
NOTICE: COLOR DOES WASH OUT OF MOST FABRICS.
This year's proceeds will be donated to Otsego County Community Foundation - T.A.C.K.L.E. Fund. Together Against Cancer Kept Local Everyday (T.A.C.K.L.E.) was dreamed up and established in 2016 by NuEnergy Operating employees/Founders of the 5K Color Tour. Our goal was to create a local fund to help Otsego County residents fighting cancer by providing limited financial assistance for travel and other urgent needs. This will allow individuals and families in our community who are battling cancer to focus on their treatment and recovery, while relieving some of the financial burden. This is truly a chance to help your Otsego County friends, family, neighbors, and co-workers affected by cancer so they don't have to battle this alone.
Powered by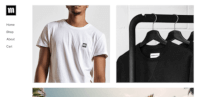 Create your own unique website with customizable templates.